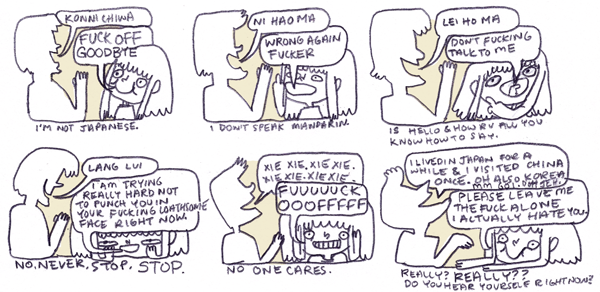 a comic i drew for
The Untitled Mag
(which you can view
here
!) and also for myself and everyone else who's ever had to experience this kind of bullshit.
nobody deserves to be talked to like this. it's unacceptable, humiliating, and just really fuckin gross.
is there a polite way to respond to this kind of talk? because if there is, i've yet to find one, and i'm sick of just smiling, nodding, and remaining quiet as if it's fine (IT'S NOT!).