20101019


probably my last small animation for a while! (GON' WERK ON MY FINAL NOW~)
Posted by

OKAYKELLYK
at 1:36 PM
0 have tasted maximum deliciousness

20101013
seemed fitting to post this now that i'm actually sneezing EVERYWHERE.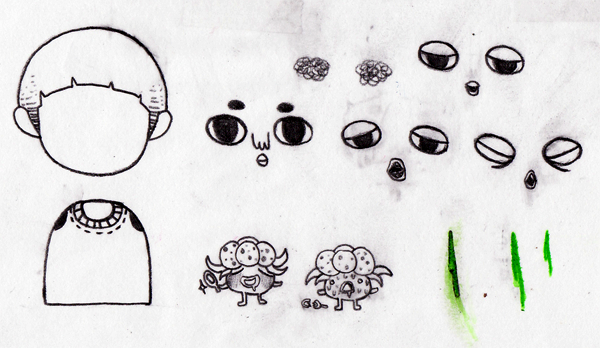 this is what everything looks like before i put it together on photoshop! drawn on tracing paper.
KIND OF LIKE PAPER DOLLS RIGHT.
not a very interesting post.
trying to colour more and maybe put together a supersmall zine. WE'LL SEE.
waiting on my Kamen Rider kigurumi.
becoming very impatient.
i just want to be able to breathe without the help of Vicks!!!!!!!
Posted by

OKAYKELLYK
at 5:28 PM
0 have tasted maximum deliciousness

20101001
some doodles from lecture last week! the style is supersuper influenced and inspired by
yesmugre
&
missalopetta
, who both draw and paint the most adorable characters. i'm particularly enamoured with how they both draw such lovely eyes and noses.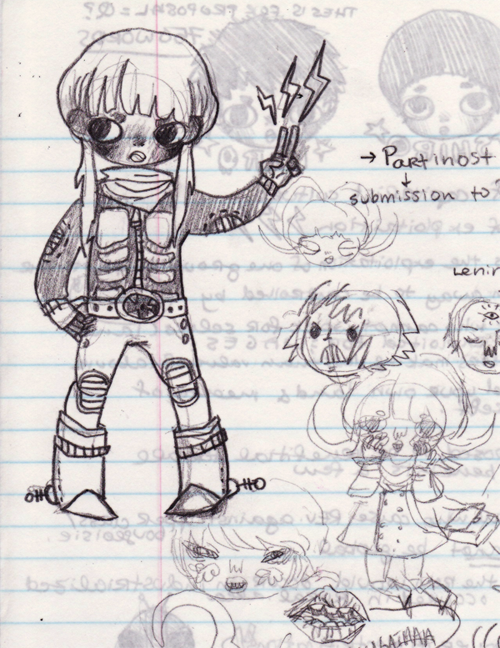 my friend Allie with her SUPERWARMSUPERBIG hathood. c:
selalalf portrait
found this interview with Aya Takano and hnnnnnngg i absolutely adore her. everything she says about science fiction and space.. i want to be inspired like that. i can't even imagine how great it would be to see her UFO/Jupiter ceiling piece irl. the only book i have of hers is Space Ship EE ( which you can read
here!
), but i need more!!! >:O Hot Banana Fudge especially!!
maybe one day she'll have a show in Toronto. ; n ;)/
( via babypanda )



( Watching from Jupiter via )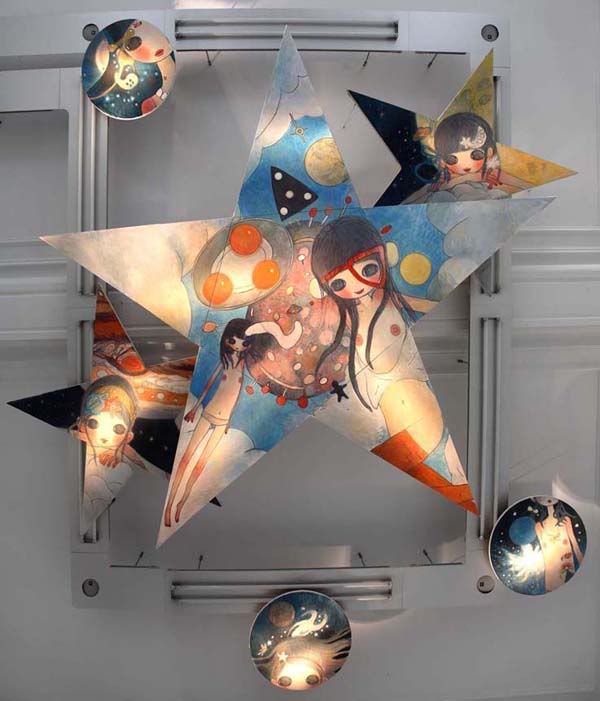 ( via )



( Towards Eternity via )
Posted by

OKAYKELLYK
at 1:46 AM
2 have tasted maximum deliciousness

i did another walkcycle of Franzbaby but with a background/middeground/foreground/Franz2 for this week's assignment, but it's nearly 600MB and i can't upload it anywhere. that's what i get for ignoring outlines and scanning everything in at 300DPI. :m
THE FOLLOWING IMAGES ARE A SUPERBARELYSECRET PREVIEW:
storyboard for DEAD✦COSMIC✦SAINT
approx. 45sec
audio: (atm)
Early 70's Gymnastics
by Black Moth Super Rainbow
left column up/down --> right column up/down
left column up/down --> right column up/down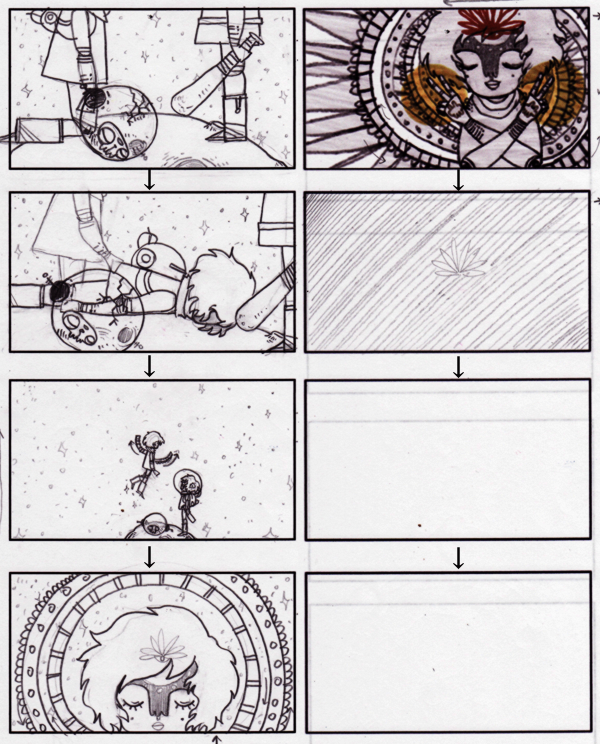 left column up/down --> right column up/down
very much The Little Prince-inspired.
let's hope i don't regret this (AND OR GET SICK OF FRANZ ARE YOU SICK OF FRANZ)!!!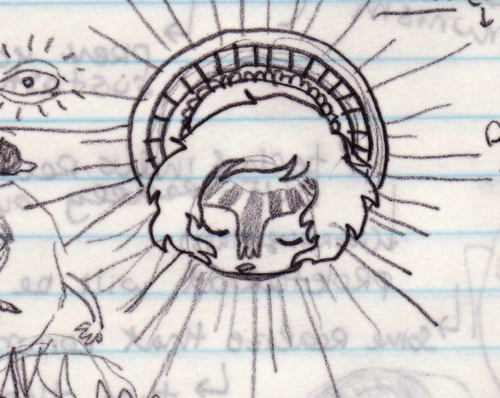 Posted by

OKAYKELLYK
at 12:25 AM
5 have tasted maximum deliciousness

Blog Archive