first print of the year!!
not very satisfied with it, so you get dis .gif of my proof print instead.
added watercolour and gold ink on top!
rough sketch before i went on etchin.
i think if i'd been able to achieve the same thickness as i did with pencil, i'd be a lot happier with the etching. a lot of the finer details were lost because my lines were way too thin. :c i also probably should've left it in the acid for a little longer. :u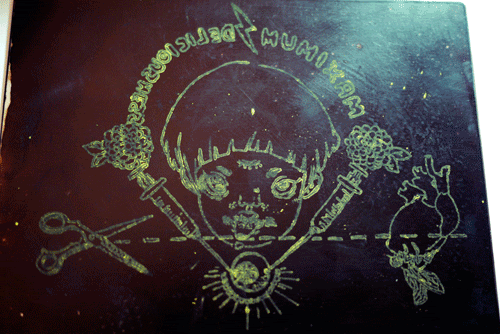 sketch-->transfer with oil pastel
i really like how it looks on the plate before all that acid business. ; u ;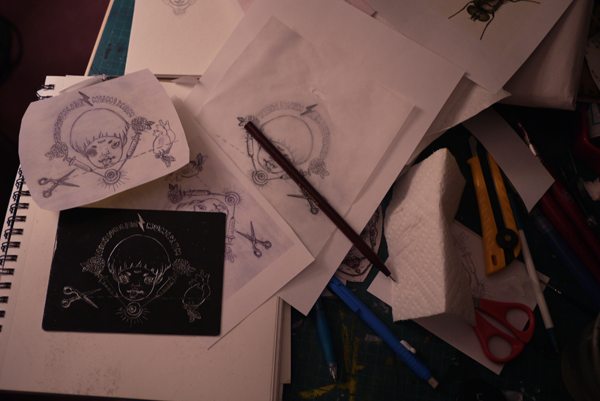 werkspace (are you sick of this face yet???)
COIN LOCKER BABIES!
holycats i'm really loving this gold ink. making excuses to use it evvverywherrrrre. c: