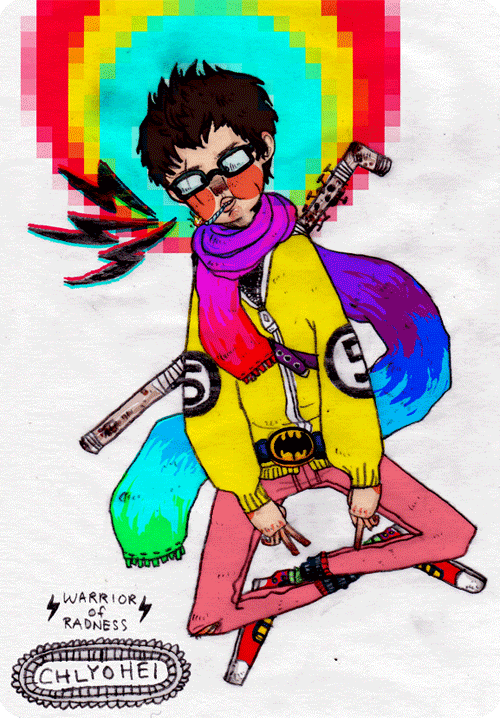 a belated birthday drawing for CHLOÉÉÉÉÉÉÉÉÉÉÉÉÉÉÉÉÉÉÉ,
the KYOUKUGEN-EXTREME WARRIOR OF RADNESS WHO IS THE KURO TO MY SHIRO, A GR8 TYPO-IST, A QWOP'ER EXTRAORDINAIRE, AND AN EXTREMELY TALENTED GUNDAM PILOT FROM TH'FUTURE.
she's a coolcat who
DRAWSPAINTSANDDOESAMAZINGTHINGS
and has pretty much been a huge inspiration for me since our good ol' Gaia days. ETERNALRIVALCOMRADES.
her work can be found
here
( dA ),
here
( LJ ) and
here
( tumblr )
!